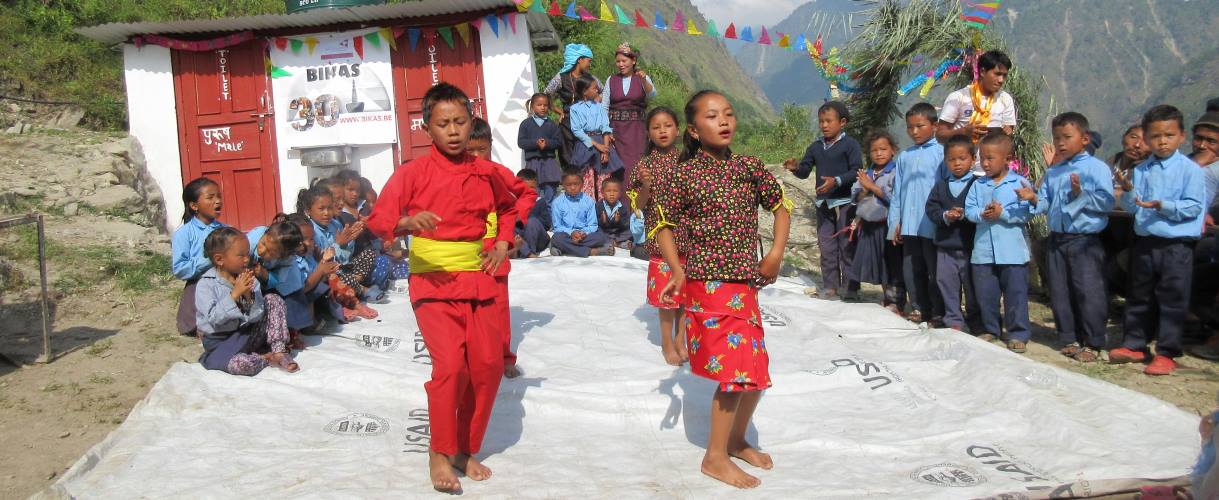 There was a party in Haku on September 30th and October 1st!
The schools that we built with Bikas in Sano Haku and in Nesing were inaugurated. Among those present were our president, Betty Moureaux and our webmaster, Omer D'Hondt.
The representative of the local government, the regional school inspectorate and of course all teachers and pupils were also present. Local people who helped building the school were there als...
The feast in Sano Haku
This was a festive event where local people showed their respect and satisfaction to BIKAS. And as is custom in Nepal, first the Nepal national anthem was played, followed by various speeches. Thanksgiving frames were handed out, dances were performed, the ribbon was cut and the inauguration board was officially bared. The keys of the schools were handed over to the main teachers. The responsibility for the follow-up now lies with the school community. The school with associated toilets is now officially opened and the children are now being taught in a new and safe school building. Thank you very much to everyone who helped to build these schools. The children of Nesing and Sano Haku will be grateful to you forever. We wish the kids a lot of learning pleasure.
The feast in Nesing
In the meantime, a request has come to help with the school furniture and the school boards.
Negotiations have also begun to start construction of a large school in the large Haku. Here are more than 150 children who have long been asking for a new, solid school. Unfortunately Bikas can not do this alone.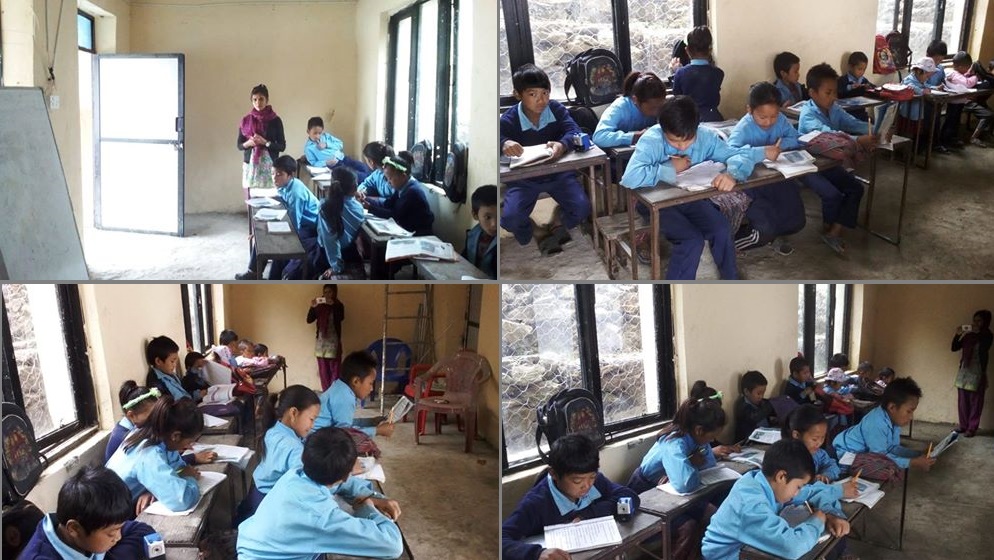 Pupils at work in the new school in Nesing.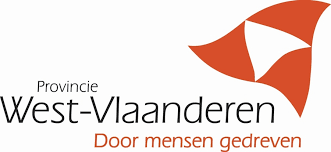 Many thanks to the province of West-Flanders for sponsoring the project in Sano Haku.