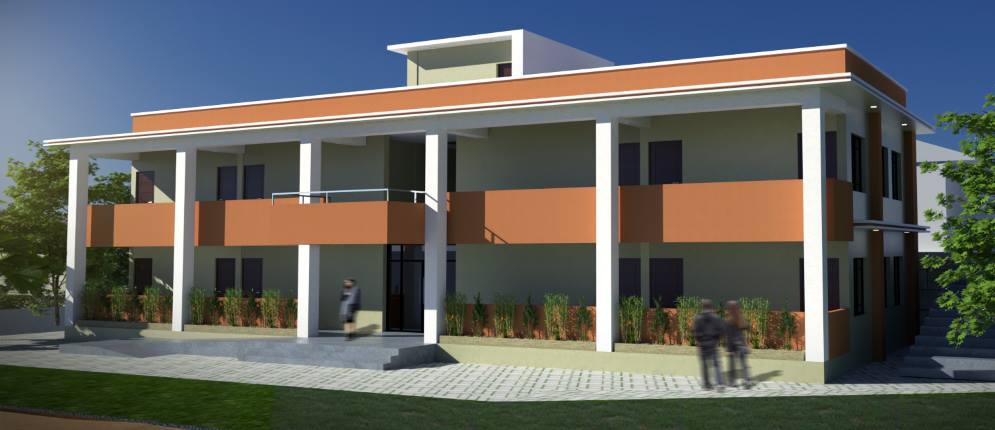 November 2018
As a result of the hard work of enthusiastic sympathizers of Bikas, the support of the municipalities Oud-Turnhout, Lille-Gierle, Wijnegem and the province of Antwerp, we finally have been able to set a date for the opening of the new school in Khandbari.
As you can see in the photos, there is still a floor with roof to be built before the school is ready. The official opening will take place on Thursday 18 April 2019. What we can expect is not clear, because at the last opening the event lasted four hours and then it was about six classes and one sanitary block.
This time it is a completely new school with eight classes that are earthquake resistant and also bricked instead of prefabricated.
It will certainly be a very nice and modern school with the necessary facilities. (See pictures)
Construction work on the new school in Khandbari
We will be present in Nepal with a large Bikas delegation: our president Betty Moureaux, myself José Smulders, my husband Guy Der Kinderen and Theo Van Canneyt and a few sympathizers.
After the opening of the school there is still a lot of work to do: the classes have yet to be set up and a sanitary block has to be placed for about 300 children.
Furthermore, we think about what might come in handy for this school in the future.
Due to the great success of our fundraising breakfast, we certainly want to repeat it next year, on Sunday, March 24, 2019. It is very early on that we report this, but then you can prick the date in your diary.
José Smulders, Bikas Oud-Turnhout